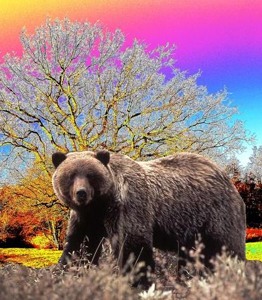 Seasons
are somewhat elder statesmen in this eastside LA music scene and their latest release which dropped sometime earlier this month shows a band that is confident with their sound and a very mature effort overall. Their sound is somewhat atmospheric indie rock and what really comes through is that they know when to let a song breathe and feature a specific instrument and let it all the elements come together without getting too cluttered. So take a listen to the Autumn EP over on their
Bandcamp
page or you could even pick it up for only 5 bucks. I am not sure what these songs entirely have to do with Autumn but this completes the cycle as they already have EP's for the other three Seasons. And what this might lack in concept is by far made up for with 5 extremely strong songs that showcase everything this band does well. No matter what they are doing wether it being more of a fun poppy number like the first two tracks, "Monday Nights" and "These United States" or the more dark and brooding sound of the final track, "Lazy Bones", you are going to want to listen this EP over and over. So I am going to leave you with the final track "Lazy Bones" which has as much pain, anguish and emotion that can be communicated from a lead singer while also featuring some hauntingly beautiful violin playing.
They are playing the last of their residency shows at the Echo tonight as presented by
Feed Your Head
. Been lots of great things about the shows they have been putting together which you should go check out on either Lord Growing's
The 704
or Brad's blog Feed Your Head as he talked about their
Winter
,
Spring
, and
Summer
EP featured nights. This 5th and final night is supposed to include and expanded lineup of something like 12 members with string and horn section so if you can make it out there it would behoove you if you want to have a good time.